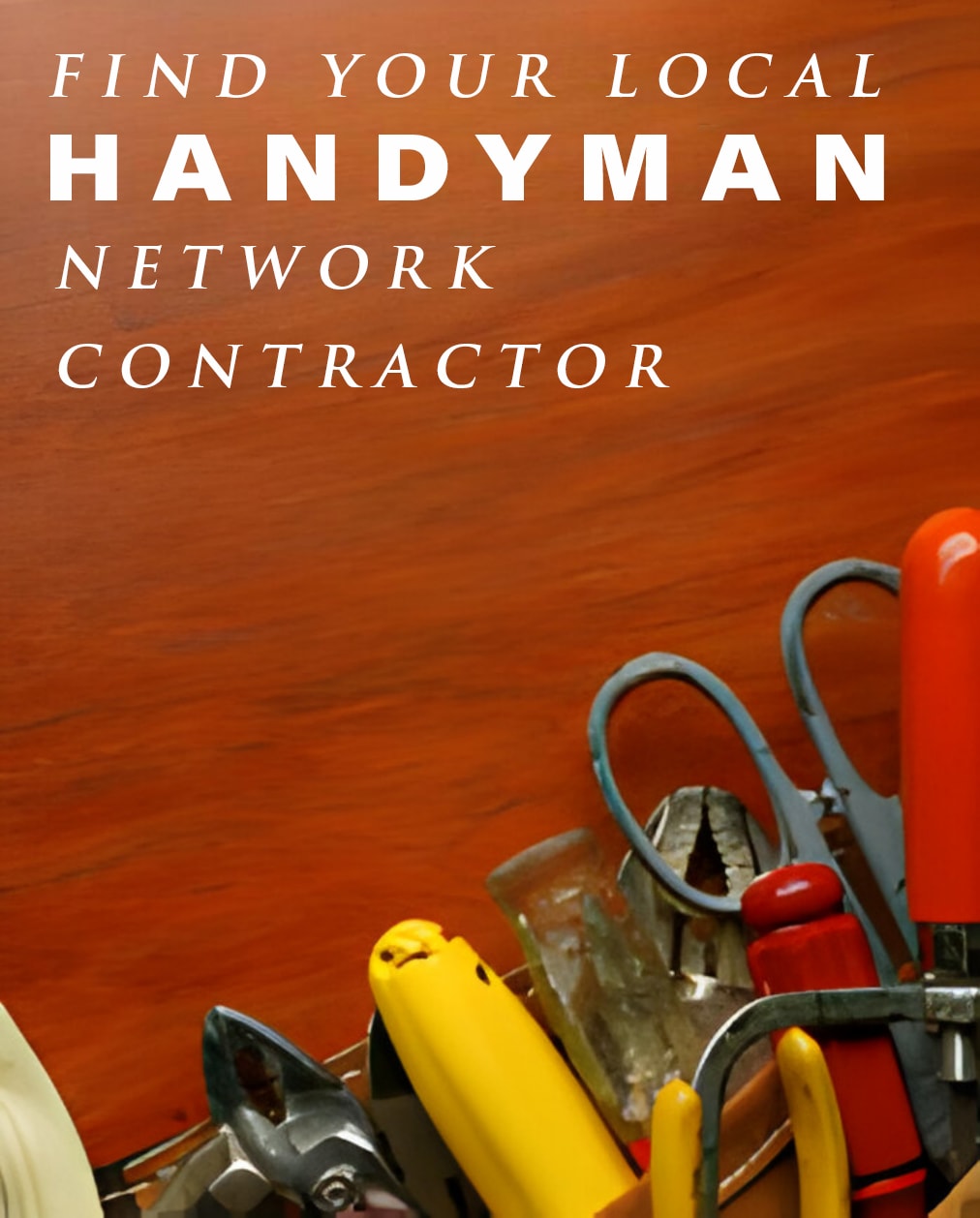 Install, build, repair, improve with our professional Handyman Services.
Our local Handyman Network office owners confidently and personally stand behind every Handyman and every job they do.
"I continue to use 
Handyman Network, they take care of my house and save me time and headaches. They are very reliable, organized, professional and do great work… and one call handles all my needs." – Veronica C., Another satisfied Handyman Network customer.
For more information about us or to request a quote
Click Here!
Trust us to send you the RIGHT HANDYMAN - Guaranteed!
WELCOME TO HANDYMAN NETWORK
Professional Handyman Service for all your home repairs and improvements
Finally, a professional handyman service with your needs in mind. Handyman Network specializes in small to medium sized home repairs, improvements, replacements and maintenance.  From fixing a leaky faucet to remodeling a bathroom, each Handyman Network office employs a team of highly skilled, professional handymen that are ready to handle all of your home repair and improvement needs fast, easy and stress-free… GUARANTEED!

          Leave your home repairs and improvements to Handyman Network – It's easy!
Enter your zip code to instantly find your local Handyman Network

Review our extensive list of professional services, special offers and photos of our work

Pick up the phone, call us and cross home repairs and improvements off of your to-do list

Discover and enjoy the hassle-free professional service our handymen will provide for you
Click here to see a list of all of our Handyman Network Franchises
Click below for our Seasonal Maintenance Advice